Are you paying too much for credit card processing services?
Chances are, you are. Other processors may promise you the lowest rates possible, but when you switch, you may feel mislead on how much that "lowest rate" actually costs per month. At Process It Forward, we strive to offer credit card processing services that offer great value, include honest, transparent pricing, and raving customer service for all our clients.
---
Counter-Top Terminals
We offer the highest quality, most reliable, and most cost-efficient credit card terminals in the industry. Below are two of the most popular terminals among our clients. Both terminals are built with long-lasting components and flexible connectivity options. They also accept all payment methods including EMV/Chip & PIN, magstripe and Contactless (NFC, Apple Pay, Android Pay).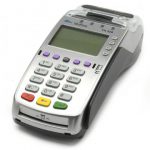 VeriFone Line
Whether you're looking for an all-in-one counter-top solution or a PIN pad POS device, VeriFone's range of products are designed with convenience, security, and simplicity in mind. From basic payment acceptance to more advanced features and functionality, these devices provide merchants with the tools and flexibility they need to operate efficiently and effectively.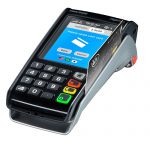 Ingenico Line
Among the world's smallest and lightest devices, the Desk 3500/5000 and Move 3500/5000 are designed for easy handling and robust daily use. The backlit keypad makes PIN entry and menu navigation easy and intuitive. Also, the large keys and power buzzer speed transactions and reduce PIN entry errors.
Mobile Payments
We offer payments solutions which can be used from your mobile device from anywhere in the world. Our current line of mobile readers work with Apple and Android devices.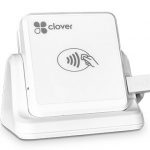 Clover Go
Accept all types of payments anywhere you have a Wi-Fi or cellular connection: contactless, chip, and swipe, including Contactless (NFC, Apple Pay, Android Pay).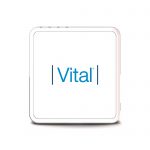 Vital Mobile
The affordable, fully mobile solution that lets you run your business using your smart phone – anytime, anywhere.
Virtual Terminal
Using any Internet-connected PC, you can process payments anywhere, anytime. And with no software to download or a lengthy installation process to wait for, you'll enjoy the prompt processing of payments directly from your home or place of business.
Powerful Functionalities
With TSYS WebPASSSM, you'll have recurring payment capabilities, multi-user features, available reports 24/7, and the convenience of integrating their plug-and-play card readers to process face-to-face transactions.
Secure
Your business – and your clients – will be protected from fraud with real-time processing, data protection, and verification code support. Credit card data is transmitted with the highest levels of encryption and security protocols, and compliance updates are seamlessly integrated into the application, with no action required by you.
Multiple Methods of Entry
You are able to accept credit/debit cards via a compatible card EMV card reader, you can view a list of compatible devices by clicking here. Or you can accept credit/debit cards by manually entering the cardholder's information.